By 1980, science fiction was no longer the "niche" genre admired by "outcasts" and "dreamers". With the success of films like Star Wars and Superman and the rise of Star Trek conventions, science fiction became mainstream. What also was once rare but now flourishing, was an abundance of women writers – many of whom were injecting more themes into their work: multiculturalism and homosexuality to name a few. Others were mixing their sci-fi with other genres: fantasy, romance and horror, while some attached themselves to the burgeoning cyberpunk genre and when cyberpunk evolved into steam and dieselpunk, women partook in those genres too.
Some worried that the "mainstreaming" of science fiction would distance itself further and further from it's scientific origins. Whether this is true or not, no one can deny the diverse female voices of this era. While some of these women started their writing careers in the '70s writing short stories, their big breaks came in the '80s and '90s.
And then some…
Margaret Atwood
Thanks to Hulu's successful adaptation of Margaret Atwood's seminal 1985 dystopia, The Handmaid's Tale, Atwood has been hailed by TIME as "a reluctant prophet" (Ha!). Her futuristic vision of a theocratic United States where women have been stripped of their rights is her most famous SF (though she claims it's more "dystopian") novel. Her other SF novel, Oryx and Crake (2003), is a peculiar post-apocalyptic novel.
Joan D. Vinge 
At one time married to fellow author Vernor Vinge, Joan won the Hugo for her 1980 novel, The Snow Queen, a planetary romance take on Hans Christian Anderson's fairy tale of the same name. It was followed up by three sequels: World's End (1984), The Summer Queen (1991) and Tangled Up in Blue (2000). Vinge has also written many movie tie-in novels from the Star Wars: Return of the Jedi Storybook (1983) to Cowboys and Aliens (2011).
Pat Cadigan
Because Cadigan's work explores the relationship between the human mind and technology, she's often associated with the cyberpunk movement. Her first novel, Mindplayers (1987), was nominated for the Philip K. Dick Award. Her second novel, Synners (1991), was awarded the Arthur C. Clarke Award and is considered one of the seminal novels of the cyberpunk genre. Tea From An Empty Cup (1998) is a post-apocalyptic noir detective novel set in a country popular to cyberpunks – Japan.
Lisa Tuttle
Her first novel, a planetary romance called Windhaven (1981), won the Locus Award. Her other novel, Lost Futures (1992) – a story about a woman thrust into several alternate histories – was nominated for the Arthur C. Clarke and James Tiptree Jr. Awards. In 1982 Tuttle refused to accept the Nebula Award for her story, "The Bone Flute" because she objected to another author sending his story to the SFWA for consideration. Although this is normal now, at the time it was unheard of and Tuttle didn't show up at the awards ceremony to receive her award. However someone else went in her place and accepted it for her.
Joan Slonczewski
Our next entry is not only an SF author but a microbiologist! Her work in the field of microscopic lifeforms has informed her work, which often deals with this very subject. Her most well known novel, A Door Into Ocean (1986), is about a group of  pacifist women who inhabit a planet that's all water. The Wall Around Eden (1989) is set on a post-apocalyptic Earth, where a restless young woman yearns to learn more about the aliens that have taken over her planet…
She also came up with the concept of mitochondrial singularity, the idea that humans are gradually becoming the "mitochondria of our own machines".
Lois McMaster Bujold
A multiple award winner, Bujold's most well known works is the Vorkosigan Saga (1986 – present), which comprises of 16 military SF novels centered on the protagonist Miles Vorkosigan and his life in the Barrayaran Navy. More info on the series can be found here.
Connie Willis
Her short stories include "The Last of the Winnebagos"(1988) and "At the Rialto"(1989). "Even the Queen" (1992), a humorous take on menstruation, won the Hugo and Nebula. Her novels: Lincoln's Dreams (1987) combines dreams, parapsychology and the Civil War and won the John W. Campbell Memorial Award for Best SF novel. Doomsday Book (1992), winner of the Nebula and Hugo, is about time travel in fourteenth century England. To Say Nothing of the Dog (1997) is also about time travel, albeit of a more comic nature.
Linda Nagata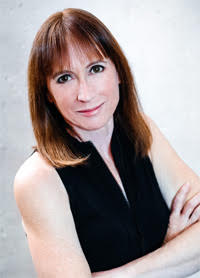 Hailed from Hawaii, Nagata often writes in the Nanopunk subgenre (where nanotechnology is the dominant technological force in society) with the Nanotech Succession series (1995 – present). Her novella, Goddesses, was the first online publication to win a Nebula Award.
Pat Murphy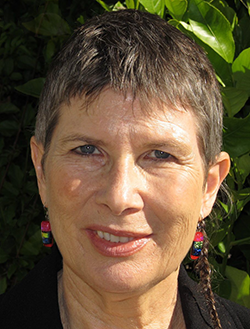 With Karen Joy Fowler, Murphy created the James Tiptree Jr. Award, an annual literary prize given to works of SF and Fantasy that explored the topic of gender. She won the Nebula Award for "Rachel in Love", a 1987 novelette about a chimpanzee who possesses the memories of a teenage girl. Her 1989 post apocalyptic novel, The City, Not Long After, was inspired by her work at the San Francisco Exploratorium.
She is a member of The Brazen Hussies.
Karen Joy Fowler
Although she's most famous for the non-SF best-selling novel, The Jane Austen Book Club, her career has mostly been in science fiction. Her first story, "Recalling Cinderella" was included in the anthology, L. Ron Hubbard Presents Writers of the Future Vol. 1 (1985). Her first novel, 1991's Sarah Canary, takes place in the 19th century, where a group of people experience a "first contact". Among the group is the titular heroine, an extraterrestrial. Her other short story, "Game Night at the Fox and Goose" (1989) discusses alternate history. As I stated above, she co-founded The James Tiptree Jr. Award.
Lisa Goldstein
Part of the "Brazen Hussies" (see above), Goldstein is the first entry in our series to win the Sidewise Award, which recognizes work in the Alternate History subgenre, for her 2011 short story "Paradise is a Walled Garden". In her 1990 story "Midnight News", aliens choose an old woman to decide the fate of humanity.
Mary Gentle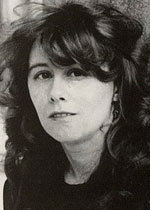 More renowned for writing fantasy/Alternate History than sci-fi, Gentle's most notable SF work (which learns more toward science fantasy) is the Orthe duology: Golden Witchbreed (1983) & Ancient Light (1987), in which a British envoy named Lynne de Lisle Christie visits the planet Orthe and learns about it's inhabitants and their history.
Jayge Carr
The pen name of Margery Ruth Morgenstern Kruegey, her most well-known novel is Leviathan's Deep (1979), in which humanoid female aliens from a matriarchal society meet a group of patriarchal Terrans. She contributed the story "The War of '07" – where Hamilton's assassin Aaron Burr becomes president of the United States – to the anthology Alternate Presidents (1992).
Rosaleen Love
An Australian writer who wrote the humorous 1986 alternate history story "Alexia and Graham Bell", "Evolution Annie" (1991) and her 2006 award-winning kaiju story "Once Giants Roamed The Earth" (from the anthology Daikaiju! Giant Monster Tales). She is the recipient of the Chandler Award for "Outstanding Achievement in Australian Science Fiction".
She has also written non-fiction books about the Great Barrier Reef.
Sheila Finch
British-born author who coined the phrase "xenolinguist" with her 1986 book Triad. Her short story (also published in the same year) "Reichs-Peace" is about – you guessed it – Nazis winning WW2. Her 2005 novel, Birds, is a NASA murder mystery/alien cover-up. No, really.
Nancy Kress
She won the Hugo and Nebula Awards for her 1993 novella Beggars In Spain, which examines genetic engineering, cold fusion and Objectivism. Her 1991 story, "And Wild For To Hold" concerns a time traveling Anne Boleyn. Her 2008 novel, Dogs, is a cross between Stephen King's Cujo and James Patterson's Zoo.
Rebecca Ore
Ms. Ore has received praise for her talent in writing stories from the perspective of aliens – and making them believable in the process. One such example is her 1993 story "Farming in Virginia" and her Becoming Alien Trilogy. Another notable work is the peculiar 1991 novel, The Illegal Rebirth of Billy the Kid, in which a CIA specialist creates a clone of William Bonney.
Maureen F. McHugh
She's best known for her two most famous works, both award-winning: China Mountain Zhang (1992), which imagines a future where China rules the world, and the 1995 short story "The Lincoln Train", an alternate history where former slave owners are sent into exile.
Today, the idea of a woman SF author no longer bats an eye. Some of them have even crossed SF with fantasy or horror. Some of them have published their works in another language and country. Some of them have even become major celebrities. If I was to list every female SF author that ever lived, this series would go on forever and that would be exhausting. So if you're bothered that your favorite author wasn't listed here, check out this very extensive list from Worlds Without End. Some the entries may surprise you.
However I have two more posts to make: one involving the women who've written Star Trek novels and the other involving women who've written for the Star Wars Expanded Universe.
Stay Tuned.